Deva Electronic Controls Ltd.
Hall 3 - Stand 3601
Measuring machines

Numerical control for coordinate measuring machines

Special purpose measuring equipment

Electronic measurement control systems

Other apparatus, instruments etc.
Systems and apparatus for image processing
036 CMM Vision Probe with Cat5 connection
The Deva036 CMM Vision Probe is a complete vision and lighting solution for CMM systems with convenient mounting options such as AJN for Renishaw Auto-Joint. Connection to the host system is via USB cable and full auto-changing where required is made possible by the use of a
...more
---
8 Channel Temperature Interface
The Deva 048 Temperature Interface allows up to 8 temperature sensors to be monitored via a USB interface. The sensors are solid state and operate over a range of 0 to 40 degrees centigrade. Each sensor is connected via 2 wire current loop which makes them highly tolerant to external
...more
---
CMM Retrofit Cables
A range of Deva Encoder / Axis Extension CMM cables for the retrofit market are now available. All cables in this range start with order code CBL - followed by the Deva cable number Dnnn and ending with XXM where XX represents the length in metres. Any length can be requested.
...more
---
031-HND Protective Cover
The Deva 031-HND Handheld Colour Touchscreen Joystick is now supplied as standard with a black protective cover and a 3m detachable cable. Options to upgrade to a longer cable length and a blue or yellow protective cover are available to order. See further details at our website
...more
---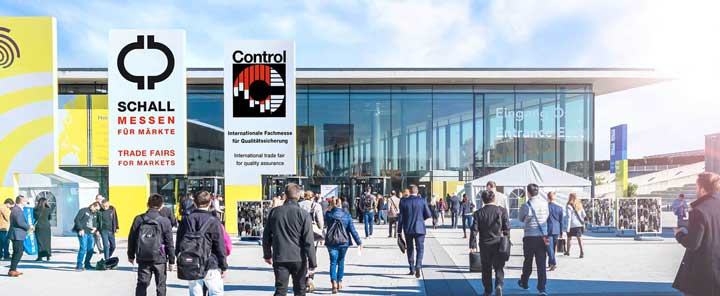 Visit Deva Electronic Controls Ltd. on the Control 2023
---